Pictures of the mill in various stages of construction from 1995 through 2003.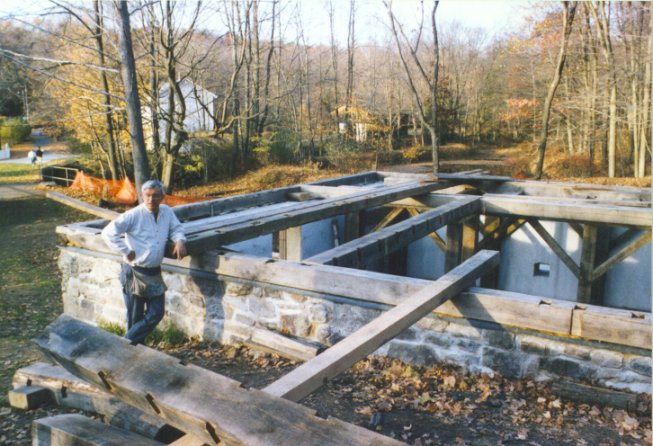 The foundation, sill plates, and first story of the mill around 1995. Jim Morris taking a break for a photo op.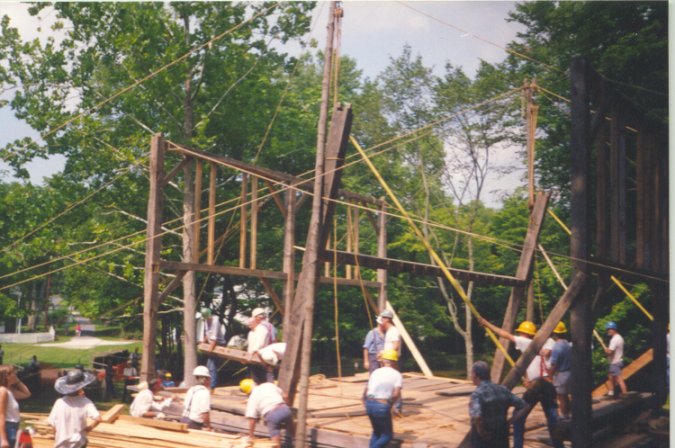 Day of the millraising. Volunteers raise the middle bent of the mill. Timbers were mostly oak, and were cut, pulled to Millbrook with Bud and Cap (Jack Hineline's horses), cut to size with Dick Plog's Woodmiser portable band saw mill, and volunteers laboriously created mortise and tenon joints to fit the pieces together. Mill components took roughly two years to complete.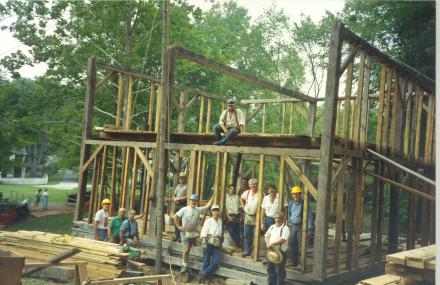 The mill at the end of the millraising, and a proud group of volunteers.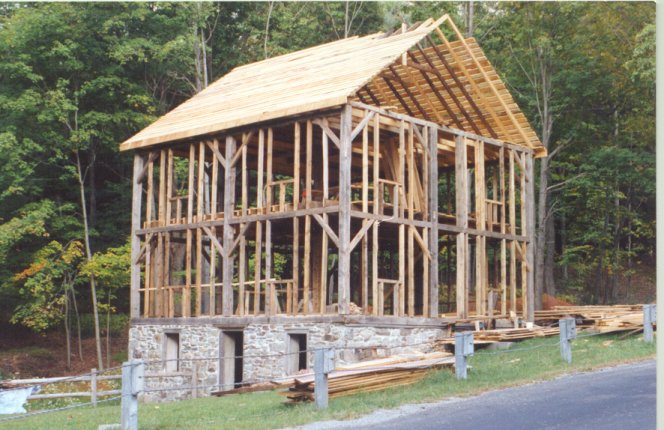 Roughly two weeks following the raising. You can see the general structure of the four-story grist mill. Intermediate studs for walls have been added since the last picture, as well as roof rafters and lath for roofing.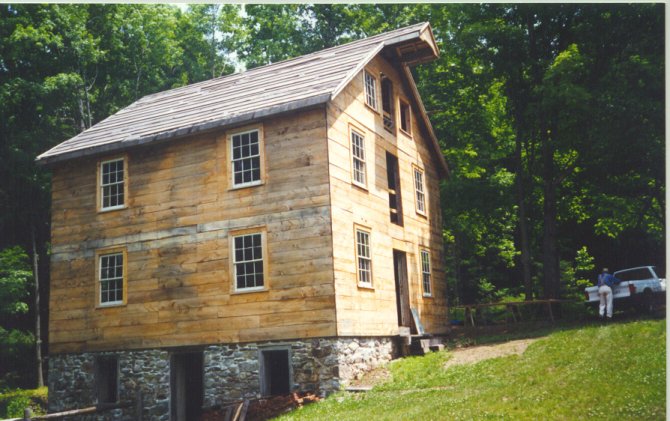 Several months after the raising. The first set of horizontal hemlock siding and windows are now on the mill.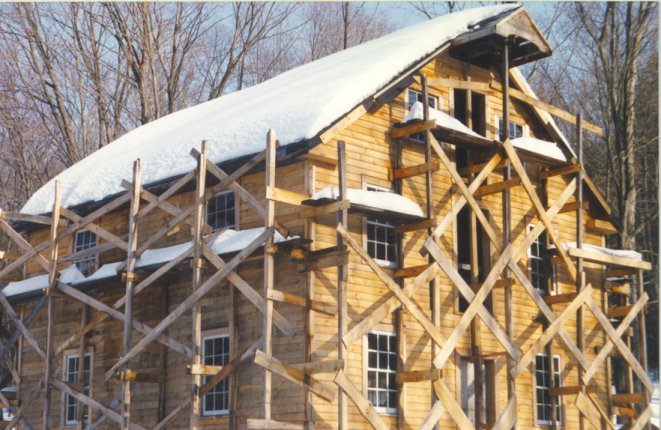 Winter following the raising. Scaffolding has been erected to aid in putting on the finish lap siding (also local hemlock).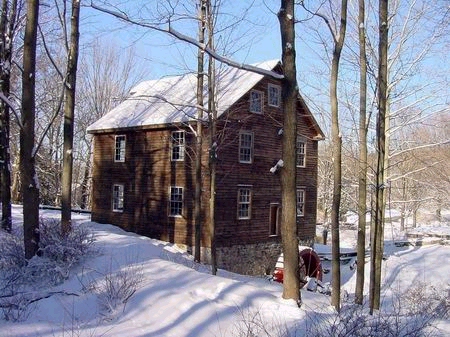 A current shot of the mill replete with it's new overshot waterwheel. Imagine a sluice coming in from the top of the hill at foundation level that will pour water over the wheel and turn it. Should be there this fall with your help.....