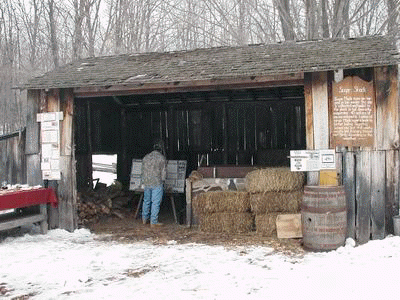 Down at the sugar shack its time to make some maple syrup. This year, However, the the weather conditions were not favorable. We were able to make only a small amount of maple syrup. It take 40 Gallons of sap to yield 1 Gallon of maple syrup.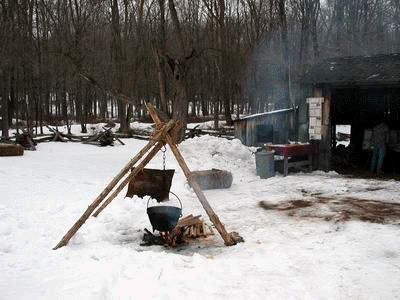 Boil and bubble cooking the sap.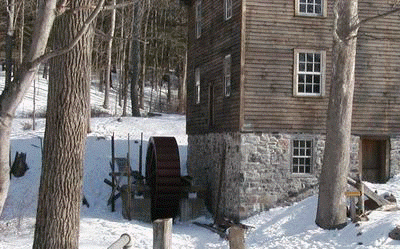 Well at long last the Grist Mill has it's water wheel. The Friday work crew has been at it again. This project is advancing nicely . I can almost hear the gears rumbling and the belts flapping as the millstones grind the corn into flour.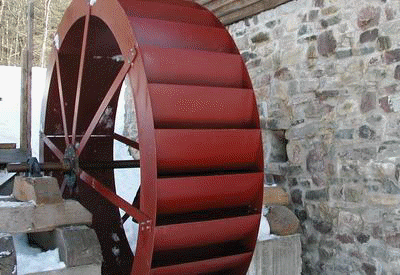 Can the water be far behind?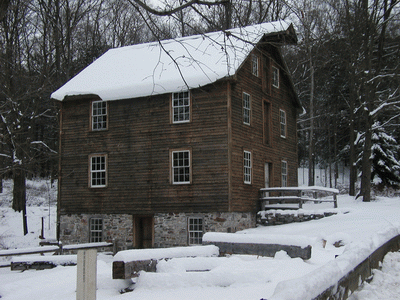 The "MILL IN THE WOODS"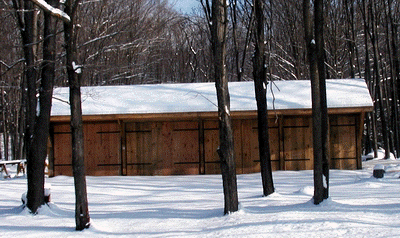 The Carriage House has it's doors and is now secure. It sure looks fine with the hinges that were made to order at the Village Blacksmith. Compliments of Wilson Bullivant and Pete Sgro.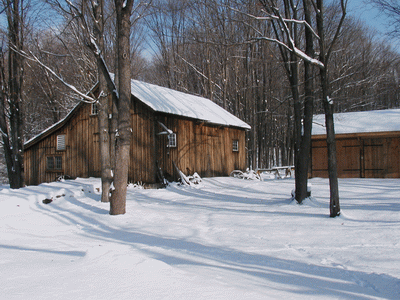 The wagon shop with it's new neighbor the carriage house make a great picture.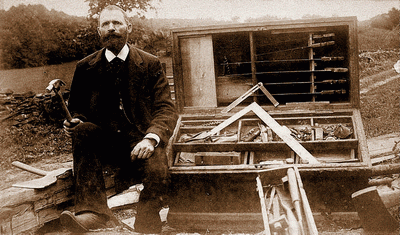 Just as soon as the weather breaks John will be starting on the sawmill. So for those of you that want to become VIP's . Now is your chance to sign on.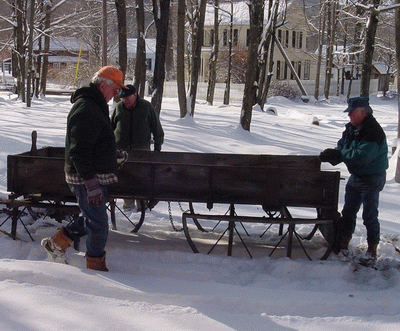 Jim Morris, Mike Dalton and Bob Demarest make ready the sleigh to harvest the maple sap.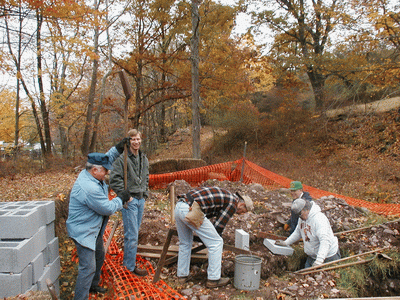 Here the Friday work crew is hard at work setting the footings for the sawmill. Bob, Scott, John, Arnie and Earle make sure that the trench is precisely the correct depth. No room for error Here. I am not quite sure what Bob is attempting to do with that shovel.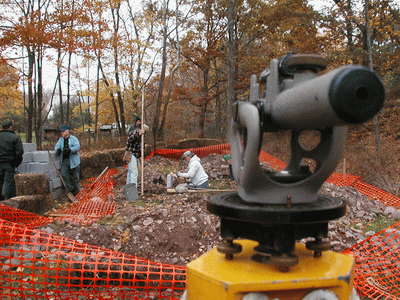 Patiences is the key word.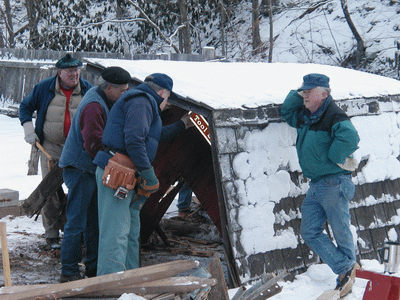 Our garden tool shed sadly passed away due to the servere snow and winds of this past winter season. But not to worry. The Friday work crew is at hand to resurrect this once fine structure to it's former self.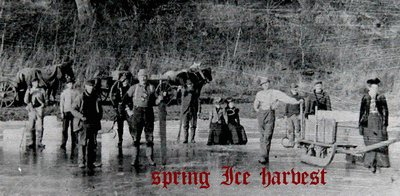 The Ice Harvest was a great success as always. It was rewarding to see so many of the village residence turn out for this annual event. The effort was greatly appreciated by all.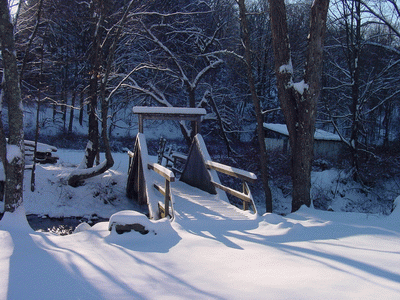 Scenic Beauty abounds through out the Village.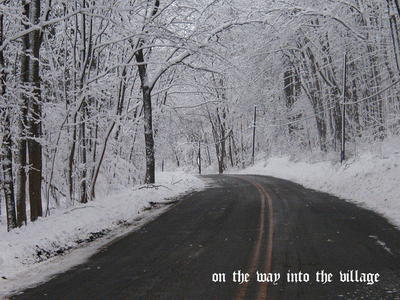 Old Mine Road
The old crew is ready & waiting.